Travel Tips | Packing Hacks | Travel essentials
On this page find useful travel tips, practical hacks, packing lists, and more. Learn everything you need to know to plan the perfect trip, save money, and have a blast ! From inspiring posts to insightful tricks, learn how to become a pro traveler!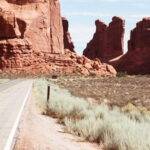 Dreaming of freedom, endless landscapes, and adventures? A road trip gives you the freedom to go where you want, when...
Read More >>