10 days in Thailand – Ultimate itinerary
Are you thinking of traveling to Thailand? Here is a complete guide on how to spend 10 days in Thailand. From centuries-old temples to pristine beaches, this Thailand itinerary will take you through most of the country's highlights in 10 days.
Disclaimer: this post contains affiliate links, which means that if you click on any links and make a purchase, I'll get a small commission, at no cost to you.
Thailand Itinerary – 10 days
Bangkok – 2 days
Bangkok is a great starting point for a 10-day Thailand itinerary. Bangkok is as messy as a city can get, but you'll understand why Thailand is called the Land of Smiles. It's a great place to take in the local atmosphere. Don't miss visiting one of the city's many markets and trying street food.
What to do in Bangkok – Day 1:
Grand Palace and Wat Phra Kaew: try to go at opening time (8:30 am) to avoid the crowd;
Wat Pho (Temple of Reclining Buddha)
Wat Arun (Temple of Dawn)
Chinatown
Have dinner at the Rod Fai Night Market
What to do in Bangkok – Day 2:
Most of the places are within walking distance, or you can take a Tuk-Tuk to go around (agree on the price first). For longer distances, take a metered-cab.
Check out some of the tours you can take in Bangkok:
The next day, fly to Koh Samui.
Koh Samui – 2 days
Koh Samui is a pretty big island with a lot of things to do. On your first day, you can rent a scooter and go around the island and on the second, go on a boat tour. The most central location is Chaweng Beach, you should stay there or at least close to it.
Places to visit and things to do in Ko Samui:
The 12-meter big Buddha statue at the Phra Yai Temple;
Plai Laem temple;
Hin Ta and Hin Yai rock formations: this place became an attraction because one of the rocks is shaped like a penis and another like a vulva;
Namuang Waterfall;
The Secret Buddha Garden: a garden filled with Buddha statues in the middle of the jungle;
Check out a Ladyboy show in Chaweng Beach ;
Relax at Lamai, Maenam, or Lipa Noi Beaches ;
For the second day, I recommend visiting Ang Thong Marine Park. Only accessible by boat, you'll need to go through a tour agency. Ang Thong is an archipelago of 42 islands with lush jungle, picturesque viewpoints, paradise-like beaches, and rich wildlife. If you have more time, you can even camp there for a night or two.
Ang Thong Marine Park is a great place for snorkeling, trekking, and enjoying the beach. Some companies usually also include some kayaking.
If you don't want to lose one day in transportation, fly from Koh Samui to Krabi.
Krabi – 2 days
Krabi city in itself has not much to offer, but it's a central location to enjoy what's around. Some travelers decide to stay in Ao Nang instead, near the beach. Krabi is a must if you're planning to spend 10 days in Thailand.
From either Krabi or Ao Nang, you'll either need to rent a car (or a motorbike) or join tours. For tours, don't hesitate to negotiate and shop around.
Places to visit near Krabi:
Tiger Cave Temple: Legend has it, tigers used to inhabit this cave, hence the name. The temple is pretty big with several structures, the main attraction is the 1237-step staircase that will take you to a golden Buddha. You'll be rewarded with an impressive view of the surroundings. On ground-level, if you go around the hill, you'll see several other cave temples.
Rock climb one of the many karts mountains: Most operators offer advanced courses as well as courses for beginners.
Kayak tour: My favorite activity in Krabi, you'll pass through mangroves, caves, and amazing rock formations. It's one of the best ways to admire the area's landscape.
Thung Teao Forest Natural Park: After a short trek, you'll arrive in Emerald Pool, the color of the water is unbelievable, to preserve it you cannot swim there but, a bit further, you'll find a spring you can swim in.
Namtok Ron Khlong Thom: After a day of exploring, relax in this hot spring, if you're too hot, jump in the river to cool down.
Visit the Wat Kaew Temple in Krabi town
If you spend two days in Krabi, you can take a tour of the Tiger Temple, Thung Teao, and of the hot spring the first day. And your second day, go kayaking and rock climbing.
Don't miss the night market in Krabi, the food is delicious, and you can buy cheap clothing too. Be careful it finishes early, contrary to most night markets in Thailand.
Related article – Krabi Itinerary – Best things to do and see
Here are some tours you can take in Krabi:
On the next day, just take a boat to Koh Phi Phi.
Koh Phi Phi – 2 days
Koh Phi Phi is an incredible island, it's super crowded with backpackers, but it's still a great place. During the day, the best thing to do is go island hopping or diving, the landscape there is just incredible, one of the best you'll see in Thailand. At night, head for the beach and dance at one of the many beach bars, gazing at the stars and looking at fire dancers.
Here are a few things to do on Koh Phi Phi:
Go diving in Phi Phi Marine National Park, or anywhere in the area, really, the coral and marine life in this part of Thailand is spectacular;
Go island hopping, on a regular boat or on a party cruise;
Snorkel from Haad Yao beach, you might see some clownfish;
Trek the Ao Lo Dalam trail to get an impressive view of the island;
Kayak around the island;
Last but not least, relax at the beach and enjoy the nightlife!
The famous Maya Bay from the movie The Beach is closed off to tourism due to environmental issues. It should reopen but not anytime soon.
If you're traveling with children or aren't in a party mood, head for Koh Lanta instead.
On the third day, take a boat to Koh Lipe
Koh Lipe – 2 days
Koh Lipe is one of Thailand's best-kept secret. This small island features terrific beaches and crystal-clear water. The laid back atmosphere makes it the ideal place to chill and relax at the beach for a few days. It's touristy but not crowded, I'll say it's the perfect mix between Koh Lanta (more of a family destination) and Koh Phi Phi (the party island).
Here are a few things to do on Koh Lipe :
Watch the sunrise at Sunrise Beach (Hat Chao Ley), after you can go snorkeling right from the beach. You can rent snorkeling gear at any dive shops;
Watch the sunset at Sunset Beach (Hat Pramong), at night you might even see bioluminescent plankton, you can join a tour to nearby islands to make sure you'll see some;
Take a yoga class (you can check out the one at the Castaway Resort);
Go kayaking to deserted islands and enjoy the beach all to yourself. From Koh Lipe, you can easily kayak to Koh Usen and Koh Kra;
Join a Trash Hero meet up to help clean the beach;
Go on a snorkeling/island hopping tour;
Take a long tail boat taxi to Koh Adang to trek to the top of the island and get a spectacular view of the bay;
If you're coming from Malaysia, you can start your 10-day Thailand itinerary from Koh Lipe. You can take a boat from Penang to Koh Lipe. To get back to Bangkok, from Koh Lipe, take the boat to Pak Bara Pier, then a shuttle to Hat Yai airport.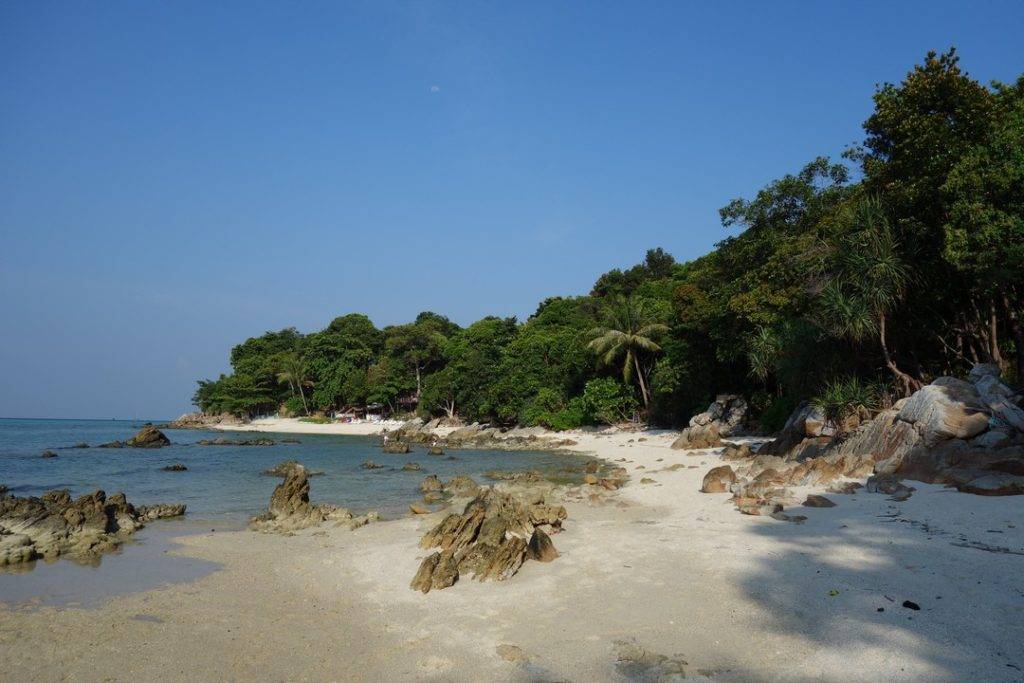 Tips for your 10 days in Thailand itinerary:
Don't buy the cheap alcohol, they usually mix it with ethanol;
be careful with jellyfish, some are really toxic, check if there are any warnings before entering the water (it's usually seasonal);
Don't hesitate to haggle, sellers expect it and set their price knowing it will go down;
Thailand is a generally safe country but always keep an eye on your belongings when you're in a crowded space;
When visiting temples, cover your shoulders and knees and don't picture with your back to a Buddha statue.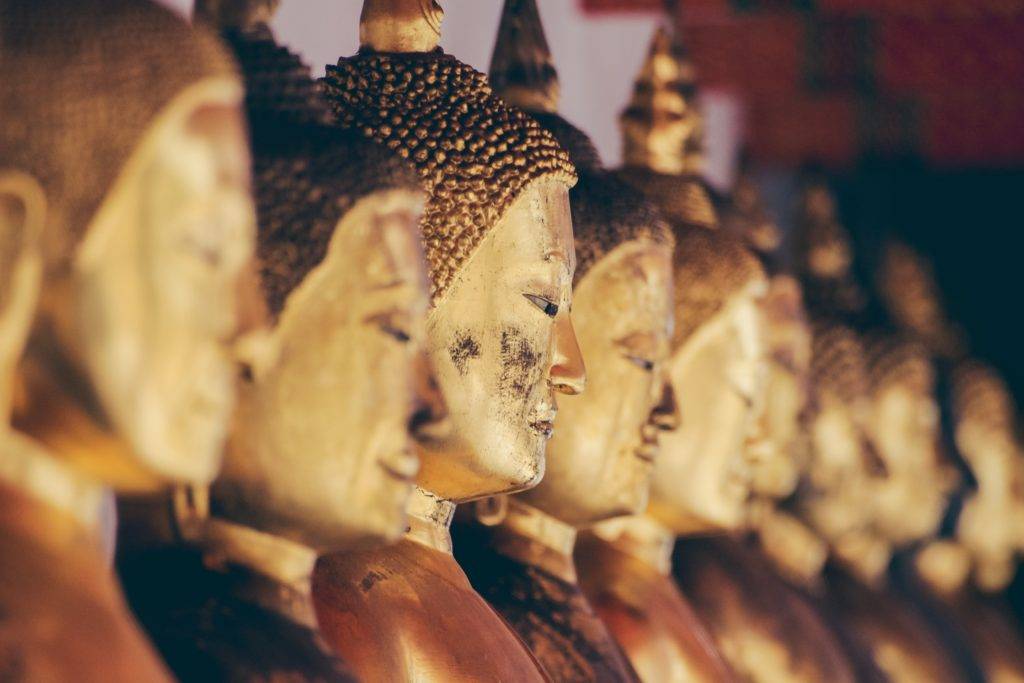 Best time to go 10 days in Thailand :
The best time to visit Thailand is between January and March. The seasons in Thailand are numerous and depend on the area you're in.
In the North, the dry season is from November to May. The temperatures are the highest from March to May, and it can get a bit chilly from November to February because of the northeast monsoon. The rainy season is from May to November with the southwest monsoon.
In the South, the southwest monsoon brings rain on the west coast from April to October. On the east coast, the rainy season runs from September to December.
Check out this guide for more information on traveling to Thailand.
What about you? How would you spend 10 days in Thailand?
Like it? Save it for later – 10-day Thailand itinerary: