Sri Lanka Complete Travel Guide – Everything you need to plan your trip!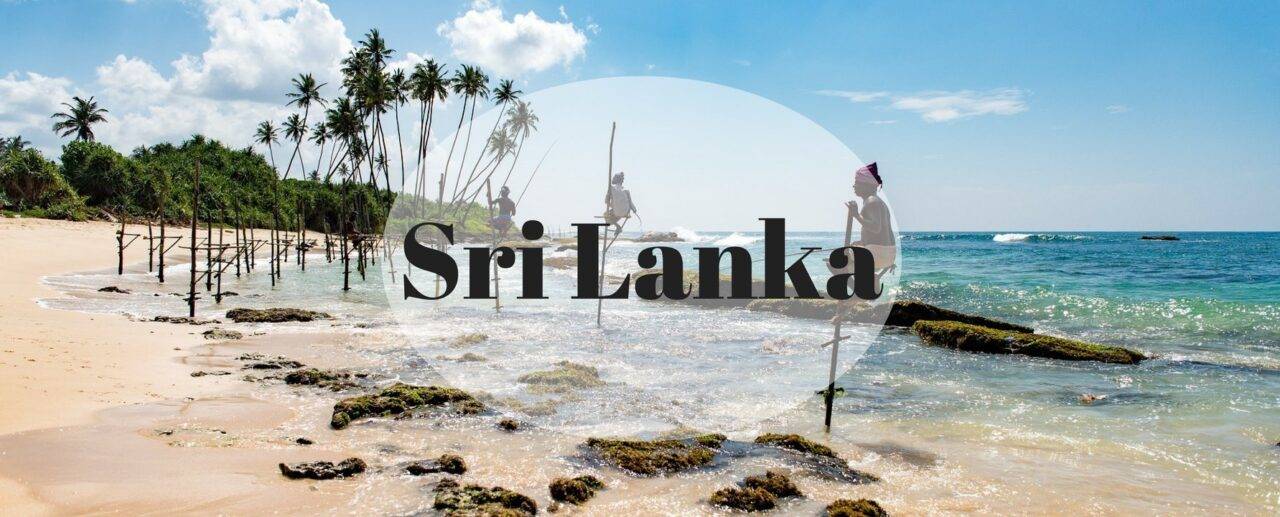 Sri Lanka is a great country to visit. There's so much to do, and a huge diversity among the different places to visit. From beaches to mountains and millennium-old temples, Sri Lanka has a lot to offer.
Here's everything you need to go before visiting Sri Lanka:
Planing your itinerary
If you want to fully explore Sri Lanka you'll need 4 to 6 weeks depending on how fast/slow you like to travel.
If you like beaches and surfing, you can follow the coastline going south from Colombo, to Galle, then towards Matara and Tangalle, and finally to Yala National Park to see elephants and leopards. You can also make a detour to Sigiriya, Sri Lanka's last primary rainforest.
If you like trekking you can do a loop through the central mountains, from Colombo go to Kandy, take the train to Nuwara Eliya then Ella, with a stop to Horton Plains and finish by climbing the holy Adam's Peak.
If you're more into culture then the cultural triangle is for you. Rich of its 2500 years of history, this area is home to many treasures.  First Kandy the religious capital where precious relics are kept. Then Dambulla and it's ancient cave temple. Sigiriya, the ancient capital and rock fortress. Finally, Polonnaruwa, Anuradhapura, and Mihintale, archaeological jewels. From there, you can also visit Kaudulla National Park if you want to see elephants.
There are so many temples to visit in Sri Lanka, most are located within the cultural triangle.
Many people traveling in Sri Lanka go through a local-based agency that takes care of everything: planning the itinerary, booking the accommodations and providing a car with driver. If you like comfort it's your best option, at least hire a driver to take you around.
Keep in mind when planning your trip that Sri Lankan roads are often in bad conditions and always congested. Count 30 km (20 miles) per hour.
Out-of-the-beaten-path destinations
Sri Lanka in itself is pretty much an out-of-the-beaten path destination, so it's relatively easy to visit amazing places unknown to most tourists. The entire northern part and Jaffna peninsula barely get any visitor. The north is full of protected areas, perfect if you like trekking and wildlife watching, especially birds.
If you like adventure, Dambulla is a good base to explore the surrounding jungle and Kaludiya Pokuna, a Buddhist monastery abandoned a couple of centuries ago and left in ruins.
Between Dambulla and Kandy, you'll find Nalanda Gedige a temple which architecture remains a mystery.
Sri Lankan food
If you like spicy food, you're in for a treat. Sri Lankan food is so tasty, they use a lot of different spices making their dishes delicious.
Vegetarian will be happy there, as Buddhists are not supposed to eat any animals, it's super easy to find vegetarian options.
The dish you'll find everywhere is rice and curry, plain rice with a couple of other dishes, depending on the restaurant. Another favorite is Kothu, a type of flat bread thinly slices and served with vegetable, cheese, and meat.
Roti is also usually really good, from one region to another, you'll never get the same thing. In the south, it's like a crepe filled with sliced vegetables. I discover later that roti means bread, explaining why it can be so different. In any case, it was always delicious.
The samosas are usually also really good when freshly baked.
Transportation in Sri Lanka
It's really easy to go around in Sri Lanka, there will always be a bus going where you want to go, as long as it's during the daytime. If you like comfort you're going to have a shock taking the bus in Sri Lanka. Taking the bus in Sri Lanka you'll learn: to love human contact, especially in a hot weather and without AC, to appreciate being death after listing to super loud local music and best of all you'll improve your taste in ultra cheesy curtains, seat covers, and paintings.
In some part you can take the train, it goes even slower than the bus, if that's even possible. First class tickets can be booked online, for the second and third classes you'll need to go to the train station. "This wagon is full" takes another sense once you've taken the Train in Sri Lanka.
For short distances you can hire a tuk-tuk, outside of Colombo they don't use a meter, so agree on the price first and don't hesitate to bargain.
Weather in Sri Lanka
There are two seasons in Sri Lanka: dry and rainy, and east and west are on different schedule. The rainy season on the east coast and some northern area is from October to February. On the west coast and the south, the rainy season is from May to September.
Average temperatures are between 25° to 30° Celcius. The humidity level is pretty high.
Being a female solo traveler in Sri Lanka
Sri Lanka is not the easiest country to travel to for female solo traveler. With good judgment and a few tricks you should be fine:
Don't go out alone after 8-9 pm
Wear a wedding ring and always say your married.
Keep in mind that relationships between men and women are almost nonexistent outside of the family. Be polite but don't be friendly, it might be misinterpreted.
I'm not saying every man is a rapist but you should always be careful and trust your instincts.
Adam's Peak, or Sri Pada in Sinhalese, is one of the highest peaks in Sri Lanka. The mountain has a really distinctive conical shape and is 2 243 meters (7358 feet) high. Sri Pada is an important pilgrimage site for Buddhists, Hindus, and Muslims.
Classified as a UNESCO World Heritage Site in 1991, Dambulla's Buddhist Golden Caves Temple were built in the first century BC. The caves are carved from a huge granite rock and are the best preserved and the biggest cave system in Sri Lanka.
Ella is one of my favorite places in Sri Lanka, trekking through the lush vegetation, the scenery is spectacular and the views are breathtaking. It's the best place in Sri Lanka to rest for a couple of days, enjoy the fresh air and stroll along the tea plantations visiting temples and waterfalls on the way.
Founded in the 16th century by the Portuguese. Galle old city and its fortification are a UNESCO world heritage site. It is the perfect example of a European fortified city built in South Asia, mixing European and Asian architecture and traditions
Horton Plains National Park is famous for its mountainous meadows and its cloud forests, the region has been classified as World Heritage Site by the UNESCO together with the Peak Wilderness Sanctuary and the Knuckles, located nearby and worth a trip if you're around...
Jaffna peninsula is pretty remote, but keeps developing and recovering from the 20 years war it suffered. Its population is mostly Tamil and practice Hinduism, Jaffna is considered as the Hindu cultural and religious center of Sri Lanka. The Hindu capital has a lot to offer...
Kaludiya Pokuna is an ancient monastery, located deep into the Sri Lankan jungle. The place was built by King Saddhatissa in the 2nd century BC. Later, during the 6th century AD, King Aggabodhi developed the site by adding a chapter house. At some point, the place was abandoned.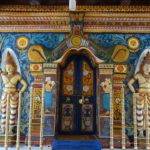 Kandy is the religious capital of Sri Lanka and is an important place of pilgrimage for Buddhists. The city is known to be the host of one of Buddha's tooth in the Sri Dalada Maligawa, or Tooth Temple.
Kaudulla National Park is famous for its many elephants, about 300 lives and migrate regularly to other nearby protected areas. Here the elephants are free and the area is exclusively for animals.
Built in the first century BC, this site has a huge signification in Buddhism history. It is there, that, in 247 BC, King Devanampiyatissa converted to Buddhism. The religion appeared and spread in Sri Lanka from Mihintale. A sacred city was founded there to commemorate the event.
Nalanda Gedige is a Dravidian stone temple located in Matale district in Sri Lanka and remains a mystery for many. First because no one is sure when it was built and second because no on can explain the hybrid nature of this temple, a mix of Hindu and Buddhist style
Nuwara Eliya region is famous for its cooler climate, its abundant tea plantations and its unique architecture. The city is worth spending a couple of days, relaxing, breathing the fresh air, drinking tea and, of course, doing some trekking to discover the amazing landscape the area has to offer.
Sigiriya or Sihagiri, meaning Lion Rock in Sinhalese, is an ancient rock fortress and capital, built in the first century AD by King Kasyapa. The palace was built on top of a massive 200 meters high (660 feet) rock column, the sides of the rock are almost vertical making it really hard to reach the top.
Sinharaja is the only lowland tropical primary rainforest left in Sri Lanka and has been recognized as a UNESCO biosphere and world heritage site. The park possesses a really rich ecosystem with a lot of endemic species and a great diversity of habitats.